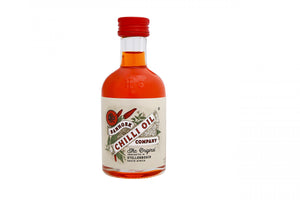 Banhoek Chilli Oil is a handcrafted, premium grade, artisan chilli oil made from just two ingredients, the highest quality rapeseed oil and dried Thai Birdseye chillies. 100% natural, no preservatives, GMO free.
This award winning, delicious, golden-hued oil delivers just the right level of spice. Perfect on pizza, pasta, cooked breakfasts, soups, salads, and delicious on everything else.
*Please note that this bottle is only 100ml and is best seen as a trial/taster bottle.