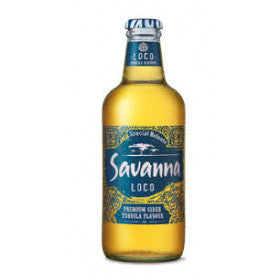 Savanna Loco is a special release now available in the UK. It is the same crisp taste of Savanna you know and love infused with a fresh taste of Mexico. 
It's crisp, fresh and well-balanced and it's alcohol content of 6% means it doesn't kick like a mule. 
Gluten free and vegan friendly.