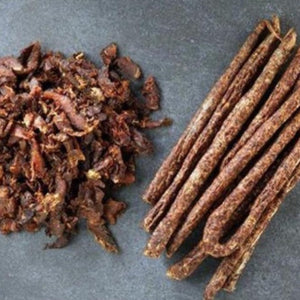 Stock up and save with our 50/50 original biltong and droëwors combos! The best biltong and droewors combo!
Available in 500g and 1kg options.
Please note that our 500g combo option includes 250g Biltong & 250g Droëwors. Our 1kg combo includes 500g Biltong & 500g Droëwors. 
Our biltong is sent pre-sliced.