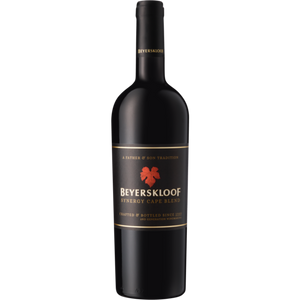 As part of our Reserve range. the Beyerskloof Synergy Cape Blend represents not only the Synergy between our most popular red grape varieties, but all combine the classic European with the New World wine styles. This Cape Blend shows the best characteristics of Pinotage and how they can be complemented by an array of varietals.
A wonderful partner to red meat. Game meat, cheese and spicy food.
Tasting Notes
An abundance of black fruit upon entry leads to a big, juicy middle with soft, well-rounded tannins. A classic Cape Blend with great balance and a pleasant finish. Serve with Matured steaks, game dishes, or oxtail.