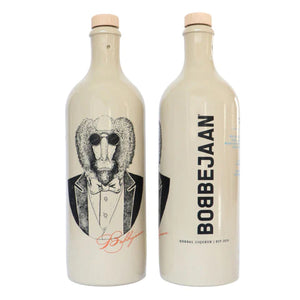 Bobbejaan is a herbal liqueur made from a superior blend of botanicals. 
The palette triumphs with flavors out of Africa followed by contributions from around the world.
Served in a distinct ceramic bottle at an alcohol by volume of 30%.
Enjoy as a shooter or as an after meal digestif. 
Produced and bottled in South Africa