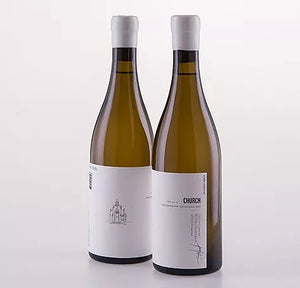 Pronounced | Pale lemon, green tinge colour | Med Acidity | Med+ body | Med Alc. | med+ finish
​Nose
There is an inviting luminosity to this wine, somewhat steely and mineral, with a lemongrass pungency. Slightly more herbaceously toned with more sanguine fruit, mellow notes of baked lemon, citrus blossom, and fresh thyme reins you in. Served at a somewhat cooler temperature than expected, will unleash a sense of joie de vivre captured in a display of crunchy granny smith apples, young apricots, and green figs.
​Palate
The palate is perky with a note of old-fashioned lemon drop candy. Ripe lemon and greengage indicate youth with a crackling acidity that suits its ebullient nature, trailed with hints of thyme and oregano. Albeit somewhat lean in essence, a lively, almost salty acidity persists with a medium-plus finish.
 Plate
Serve this wine with equally savoury delights. A plate of blanched asparagus, wafer-thin Parma ham shavings, and a dash of truffle oil will elevate the fruit in the wine. And to highlight the acidity, slice up some sweet, ripe melon.