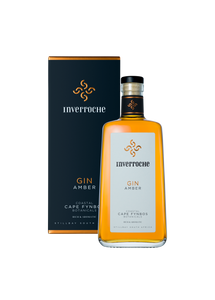 Rich and Aromatic
Infused with rich and aromatic fynbos scattered along the dunes of the South African coastal region, Inverroche Gin Amber showcases the diversity of the beautiful Cape Floral Kingdom. 
The gin's amber colour is a rich russet and aromas of fresh citrus, slight juniper sweet toffee apples, subtle spice and delicate floral notes intertwine to deliver a dry, woody finish.
Enjoy neat on the rocks or with tonic and a curl of tangerine or orange zest.