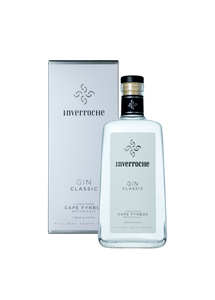 Crisp and Zesty
Infused with fynbos harvested from the Southern African coastal, limestone-rich hills and cliffs. Upfront green juniper notes blend seamlessly with a bouquet of soft flowers on the nose.
The taste is exotic and intriguing with aromas of citrus, rose petals and assertive florals delivering a crisp, dry and spicy finish. 
Serve it on ice with tonic and a curl of grapefruit peel, or with a. twist of lemon zest for the perfect dry martini.