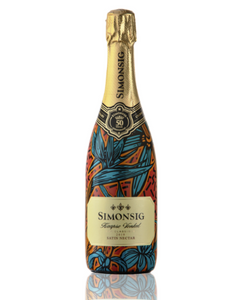 A vibrant Demi Sec Cap Classique with a light golden hue and elegant, persistent mousse. On the nose, aromas of sun ripe apple and peaches are followed by layers of tropical fruits. A luscious palate of mango and canned peaches with hints of lemon cream biscuits. Beautiful acidity contributes to a perfectly balanced Demi Sec Cap Classique, making every occasion a memorable one.
Style: A delicate sophisticated Demi Sec Cap Classique with delicious flavour intensity.
Cellaring potential: Four to six years from vintage date.