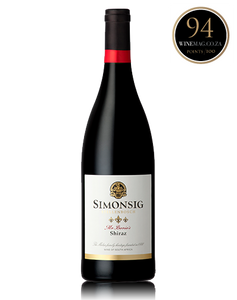 The wine displays a dense opaque colour with a plum centre. Delicious notes of plum on the nose and succulent black berry fruit. Dominant black cherry fruit infuses with subtle hints of cedar oak that states a well-integrated wine. A repetition of dark fruit on the finish.
Style: Full-bodied, richly flavoured dry Shiraz.
Cellaring potential: Three to five years from vintage date.