DISCOVER THE SAVANNA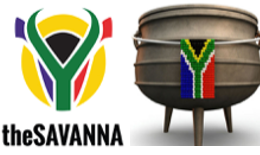 DISCOVER THE SAVANNA. WHAT ARE YOU WAITING FOR?
Discover the best of what South Africa has to offer! Here at The Savanna we pride ourselves in stocking all of your favourite goods such as Ouma Rusks, Mrs Ball's Chutney, Simba Chips and Ina Paarman's but to name a few. Let's not forget to mention our Award-winning Biltong & Droëwors made right here in London with authentic South African spices. We're very passionate when it comes to The Braai and so we make only the best Boerewors in a variety of mouthwatering flavours, from Traditional Farmstyle and Plaaswors, to Spicy Chakalaka, Garlic and Cheese.
Discover our Biltong and Droëwors made from only the best quality premium  grass-fed beef from the Scottish highlands, marinated and prepared the South African way. Our Original and Chilli Chutney Beef Biltong won awards in the 2014 Great Taste Awards, and again at 2020 Great Taste Awards but we think it all tastes great. 
Discover our Rump Steak and Boerewors made using only the best premium grass-fed beef from the Scottish highlands. Our meat is fresh, never frozen. Our Farmstyle and Chakalaka Boerewors picked up awards at the 2020 Great Taste Awards.

 
Discover South African Wines from the best farms in the Cape. Majestic farms that produce wines that rival the best wines in the world. Imported especially for you.